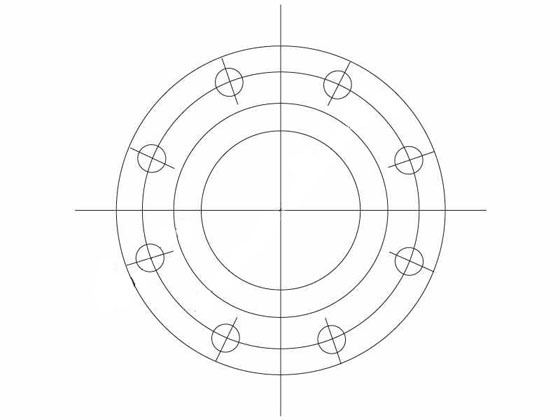 Flanged Pipes Specifications
* The flanged Pipe is typically used in above ground applications such as Over-ground Pipeline ,treatment works, pumping stations or fire mains.
* Flanged ratings from PN10, PN16 available. (PN25 on Request) .
* According to the risk of excessive bending moment being imposed it is advised that flanged pipe-work is not buried.
PN 10
PN 16
Dia (MM)
No. of Bolts
Bolt Size
Dia (MM)
No. of Bolts
Bolt Size
150

8

20

150
8
20
200

8

20

200
12
20
250

12

20

250
12
24
300

12

20

300
12
24
350

16

20

350
16
24
400

16

24

400
16
27
450

20

24

450
20
27
500

20

24

500
20
30
600

20

27

600
20
33
700

24

27

700
24
33
800

24

30

800
24
36
900

28

30

900
28
36
1000

28

33

1000
28
39