Range of Pipes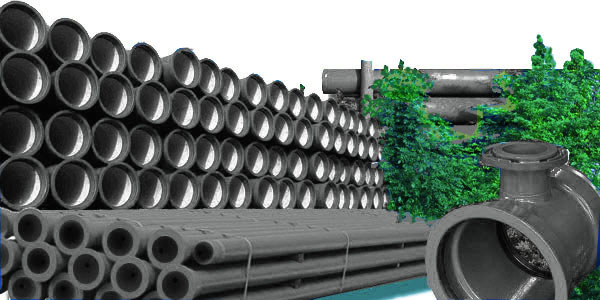 ENC produces Ductile Iron pipes from DN 150 mm to DN 1000 with nominal Laying Length 6 m according to the International Standards ISO 2531 and EN 545
Ductile iron pipes are protected externally with a pure zinc - coat and bitumen BS 10
Ductile iron pipes are internally by cement mortar-lining.
Pipes withstand external pressure resulting from heavy loads, the pipes are not affected, resisting fracture and keeping their original shape due to elasticity property.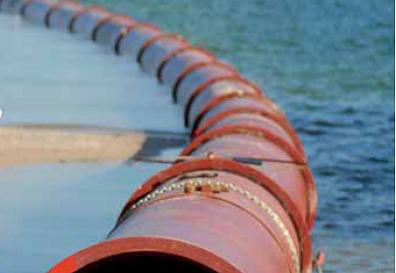 pipes withstand internal high pressure during factory tests:
- 60 bar for diameters up to 300 mm.
- 50 bar for diameters from 350 up to 1000 mm.
- 40 bar for diameters from 700 up to 1000 mm


Pipes have the advantage of small wall thickness which leads to an increase in the internal diameter for the same nominal diameter compared with other types of pipes.


Pipes have the advantage of high resistively against the high salinity of ground water, aggressive soil and stray electric currents.


Ductile Iron Pipes are the best types suitable for erection in cities with bending streets
Applied specification standards :

Ductile Iron Pipe

EN 545(part 4) , ISO 2531

Push-on Gasket

EN 681-1, ISO 4633

Cement lining

EN 545(part4.4.3), ISO 4179

External Coating

EN 545 ( part4.4.1), ISO 8178

Dimensions of Socket and Spigot Pipes

EN 545(part 9.1)

Polyethylene Covering

EN 545(part4.4.1) ,ISO 8180

Zinc coating

EN 545 ( part6.6), ISO 8179

Bitumen Coating

EN 545( part 6.6.6.7)

Socket

EN 545 (part 9.1)