Decorative Light Posts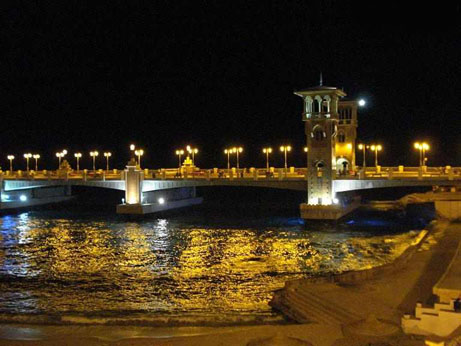 El-nasr Castings ( ENC ) produces ductile iron and gray iron decorative light posts in different figures and sizes to decorate streets, squares, clubs, famous places and general parks. The decorative light posts have completed the un standard products collection of ENC since 1996, the year of the first generation of this production High Quality Castings Plant in Alex.
specialized in producing this light posts and succeeded to cover the Alexandria Government with the required posts in different places such as; alongside of the sea coast, squares, the new Alexandria library and Stanly bridge, After dominating the local market, the company proceeds to export this successful product which has been
receipted with all acceptance and admiration by clients due to the creative designs and its high resistance against
the changeable weather factors.
---
Alexandria Post :
One Candle
Light Sodium lamp 250 W + 1 trans
Height = 7.2 m

---
Khan El khalely Post :
Two Candle
Light Sodium lamp 70 W + 2 trans
Height = 3.11 m

---
Andalusia1 Post :
One Candle
Light Sodium lamp 70 W + 1 trans
Height = 3.26 m
---
Andalusia2 Post :
Two Candle
Light Sodium lamp 70 W + 2 trans
Height = 3.26 m

---
El Quasr Post :

Two Candle
Light Sodium lamp 250 W + 2 trans .
Height = 7.47 m

---
El-Salam Post :
Two Candle
Light Sodium lamp 70 W + 2 trans
Height = 3.11 m

---

Mena Post :
One Candle
Sodium lamp 70 W + 1 trans
Height = 3.92 m

---