Ductile Iron History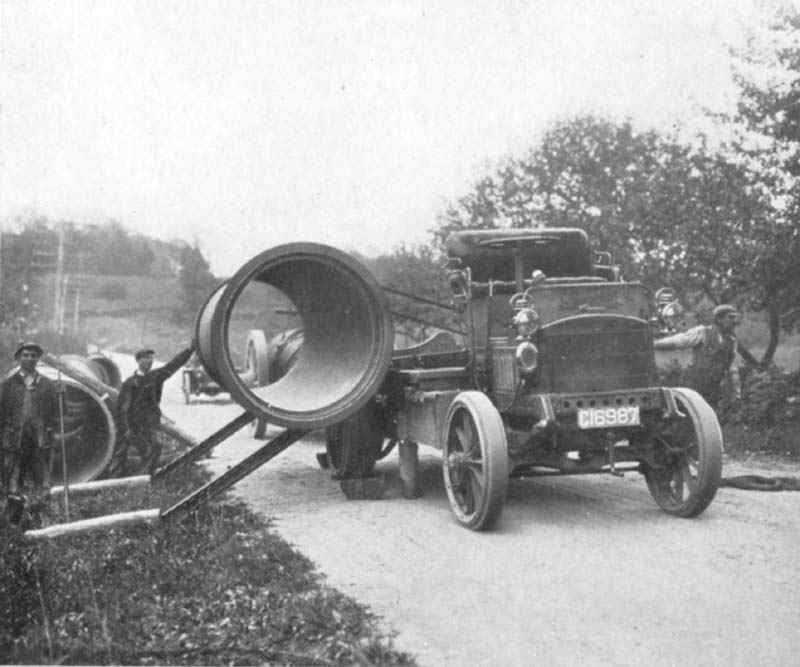 Cast Iron pipes has long been the standard material for conveying water and sewage in municipal , utility and industrial piping systems.
The real life expectancy of cast iron is unknown, but is usually estimated at 100 years or more , the oldest operating cast iron main is that at Versailles , France, installed in 1664 in the country and in Canada there are more h than 500 members of the Cast Iron Pipe century club , a unique organization composed of cities or utilities who have cast iron pipe still in service after 100 years.
Ductile Iron Pipe, a product of advanced metallurgy. offers unique properties for conveying water under pressure, and other piping uses. It combines the physical strength of mid steel with the long life of gray cast iron .
Ductile Iron offer the greatest possible margin of safety against service failures due to ground movement and beam stresses, Virtually unbreakable in ordinary service, it also provides increased resistance to breakage caused by rough handling in shipping and installation.
The corrosion resistance of ductile iron pipes has been proved in a wide variety of accelerated tests to be at least the equal of gray cast iron.
Ductile Iron is produced by adding a closely controlled amount of magnesium alloy to a molten iron of low phosphorous and low suffer content ,The magnesium alloy addition produces a remarkable change in the microstructure by causing the carbon in the iron to to assume a spheroidal or nodular shape, ( as contrasted to the flake from of graphite in gray cast iron ). And at the same time producing a finer grained iron n matrix in the surrounding ferrite structure. As a result of this remarkable change, a far stronger , tougher , and ductile material is obtained.
In addition to the benefits of long life, corrosion resistance, high structural strength , and light joints .
Ductile Iron is also readily machinable , an important in any pipe that must be drilled, tapped or cut.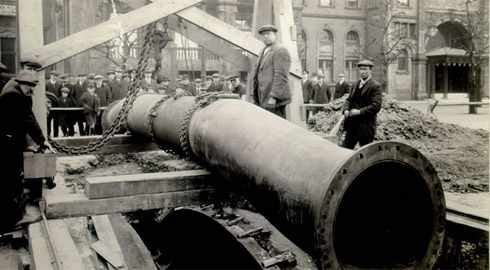 The advantages of ductile iron which have led to its success are numerous, but they can be summarized easily- versatility and higher performance at lower cost, Other members of the ferrous casting family may have individual properties which might make them the material of choice in some applications , but none have the versatility of ductile iron , which often provides the designer with the best combination of overall properties. This versatility is especially evident in the area of mechanical properties where ductile iron offers the designer the option of choosing high ductility , with grades guaranteeing more than 18% elongation, or high strength, with tensile strengths exceeding 120 ksi ( 825 MPa). Austempered Ductile Iron ( ADI ) offers even greater mechanical properties and wear resistance, providing tensile strengths exceeding 230ksi ( 1600MPa).
In addition to the cost advantages offered by all castings, ductile iron , when compared to steel and malleable iron castings, also offers further cost savings. Like most commercial cast metals, steel and malleable iron decrease in volume during solidification, and as result, require attached reservoirs ( feeders or risers ) of liquid metal to offset the shrinkage and prevent the formation of internal or external shrinkage defects. The formation of graphite during solidification causes an internal expansion of ductile iron as it solidifies and as a result, it may by cast free of significant shrinkage defects either with feeders that are much smaller than those used for malleable iron and steel or, in the case of large castings produced in rigid moulds, without the use of feeders. The reduction or elimination of feeders can only be obtained in correctly designed castings. This reduced requirement for feed metal increases the productivity of ductile iron and reduces its material and energy requirements, resulting in substantial cost savings. the use of the most common grades of ductile iron "as-cast" eliminates heat treatment costs, offering a further advantage.